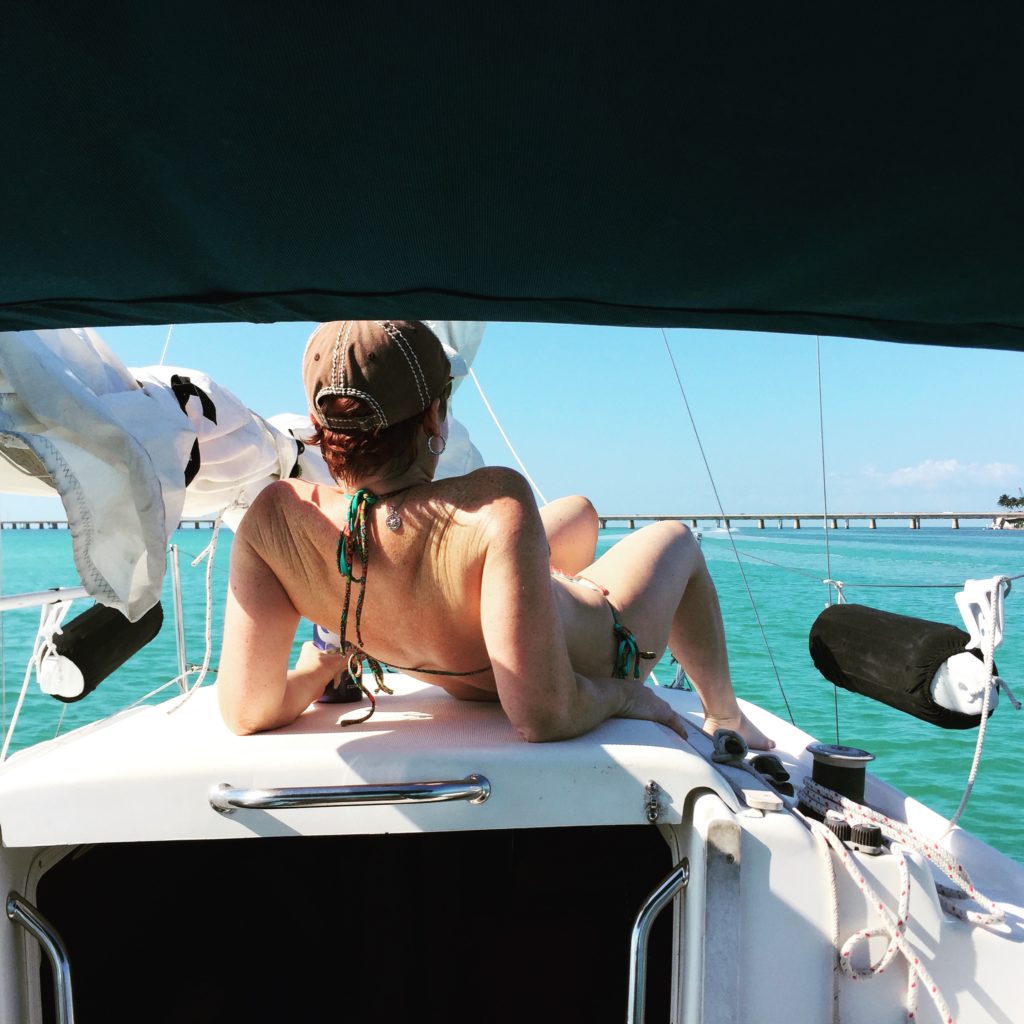 In this episode, we cover our week long trip sailing the middle Florida Keys from Marathon to the Content Keys.  We have some more sailing / cruising news and our featured product will help you deal with smells from the head.
Intro Chat
Cruising the Middle Florida Keys
Sailing & Cruising News
Featured Product
Bathroom / Head odors on the boat can be overwhelming in such a small space.  We found this great odor eliminator that makes the smell much more bearable.   Brandy says it reminds her of a nursing home, but the fresh scent really does quickly eliminate the odors.  We liked it so much that we also bought a bottle for home.  It only takes one spray to cover the odor so the bottle will last a long time.  With only monthly use on our boat, it will probably last for years!

Amazon Store
Please use our Amazon Affiliate links below for anything you buy on Amazon or look at over 90 items we have in our TSR Amazon store.  We use all the items on our boat and include notes of why we like them.  We also added over 40 sailing and cruising books we recommend.  You pay the same low Amazon price and we get a small commission.
Please help us Support Podcast

We need your help to spread the word about the Podcast.  Please share the podcast with your sailing & cruising friends and ask them to subscribe on iTunes, stitcher, or Google Play Music.  You can send them these links:
It also helps when you share the podcast links on social media and sailing forums.
Patreon
If you enjoy the podcast, you can support us on our Patreon site and get some special rewards. Check it out at this link:
https://www.patreon.com/TheSailingRode
How it works:  Patreon is designed for you to support your favorite content creators.  You can support our podcast creations by signing up for various levels of support.  You can set a maximum monthly amount so if we release a lot of podcasts in one month, you still only pay your maximum amount.  In return, you get some rewards for your support.  It is kind of like giving us a tip or buying us a drink after a good show.
Thanks for listening and all your support!  We wish you fair winds and hope to see you on the water soon.
–  Steve & Brandy
The Sailing Rode / The Sailing Road